5 Ways To Spend Your Digital Dollars Wisely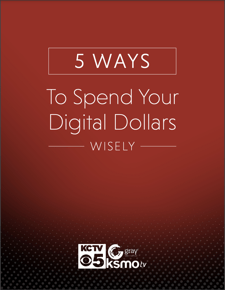 How well do you really know your target audience in the Kansas City market?
How well can you Streamline Your Digital Assets Alongside Traditional Marketing?
Need help Matching Your Digital Ads to Current Marketing Materials?
In this eBook, we outline a detailed step-by-step approach to ensure you are spending your digital advertising dollars wisely.
Fill out the form to get your copy of this valuable resource