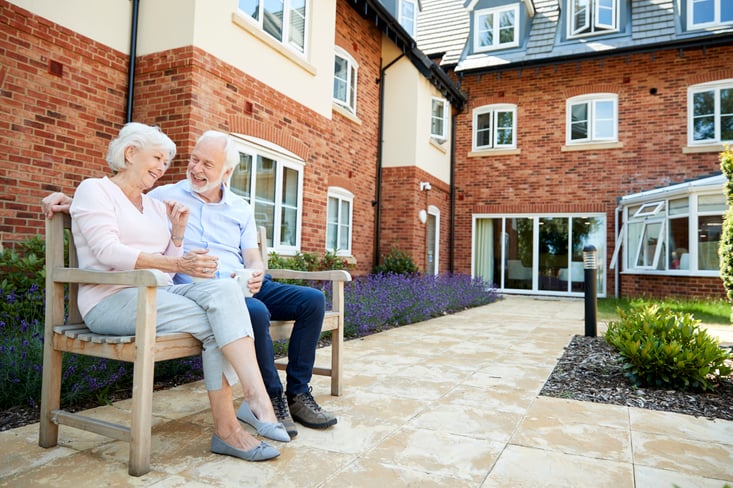 When people get to the point in their lives when they have to consider moving into a retirement community, this drastic change and everything that comes with it can be upsetting. Potential residents and their families often have mixed feelings. People making the transition may believe that this is the beginning of the end or that they're losing their freedom. However, they shouldn't feel that way when many retirement communities offer a comfortable, non-intrusive lifestyle for long-term residents.
If you want to market your retirement community effectively, it can be increasingly challenging to stand apart from others. There have always been many retirement communities, but that number is continuing to grow consistently. The market size was valued at around $83.2 billion in 2020 and is projected to grow with a compound annual growth rate (CAGR) of 5.3% from 2021 through 2027. It's essential to know how to advertise to seniors to succeed in this industry. The following are some useful marketing ideas for retirement communities to help you reach your audiences and their families.
1. Paint a happy picture of freedom
One of the biggest fears seniors have about nursing homes is that they're giving up their freedom in exchange for constant supervision in an overall limiting environment. In your advertising, you can portray your community as open and accommodating, with content residents who are allowed to be themselves and live a lifestyle that best suits them.
You can feature interviews with real residents who are happy with their experience and engaging in activities that they would enjoy at home. On social media and blog posts, you can also highlight different ways your community helps maintain personalized lifestyles for each of your residents.
Ultimately, showcase the various aspects of your community that imbue a sense of freedom.
2. Show that this chapter of people's lives can be positive
People may also perceive moving into a retirement community as the beginning of the end, akin to going into hospice care, even if the experience isn't the case. Through your ads and marketing, you can demonstrate the many reasons why moving into a retirement community is merely entering a new chapter in life.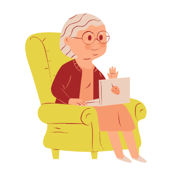 There can be many positive aspects of retirement communities, including the ability to make meaningful social connections with neighboring residents. You can also take up hobbies that inspire new passions or attend unique and engaging events. Another benefit would be enjoying delicious and nutritious meals from a diverse menu, and much more. Try to illustrate that moving into your community is a life transition, not an end-of-life transition.
3. Highlight your facilities
Transparency is one of the best ways to gain trust among seniors and their families. You can use ads and marketing channels to highlight various facilities, walking prospects through what a typical day would look like in the community. From the comforts found in residents' apartments to the healthy culinary pleasures created in your kitchen, you can cover many areas of your facilities to show how they form a great community.
4. Depict residents enjoying the lifestyle of your community

In addition to highlighting your facilities, show your residents enjoying them. Produce commercials and digital ads that show what daily life looks like in your community, including events that your facility hosts and living spaces where residents spend time relaxing.
You can even feature individual residents with their permission, with interviews that detail their unique experiences and what they specifically love about the lifestyle. Seeing real people and what they have to say in their own words can make your marketing feel genuine.
5. Market to both prospective residents and younger audiences
To maximize your community's reach and speak to all audiences who want to learn more about you, try to target potential residents and those who may be young enough to be their children. With one set of ads, you could speak to prospective residents to show them how your community can keep them happy and comfortable while living there. Simultaneously, other targeted content can connect with residents' families and convince them that their loved ones will be in good hands.
6. Use multiple marketing platforms to get your message across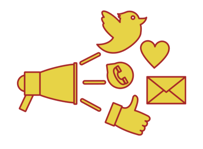 Using various channels can help you extend your coverage and make sure your retirement community is visible. You can use a combination of TV advertising, digital video, and visual ads to market your facilities. Meanwhile, email marketing can connect you with interested people but need more nurturing before they're ready to make a decision.
You can also feature weekly or monthly stories that highlight different aspects of your facilities or interviews with residents on your social media pages. Blog posts can further cover many topics that prospective residents and their families might be searching for, establishing your community as a trustworthy authority.
With comprehensive and positive marketing for retirement communities, you'll have the chance to connect with audiences and inspire more seniors to take up residence in your community. Using multiple platforms and speaking to both seniors and their families, you can reassure these audiences that your facility works to maintain freedom and a comfortable, healthy lifestyle.