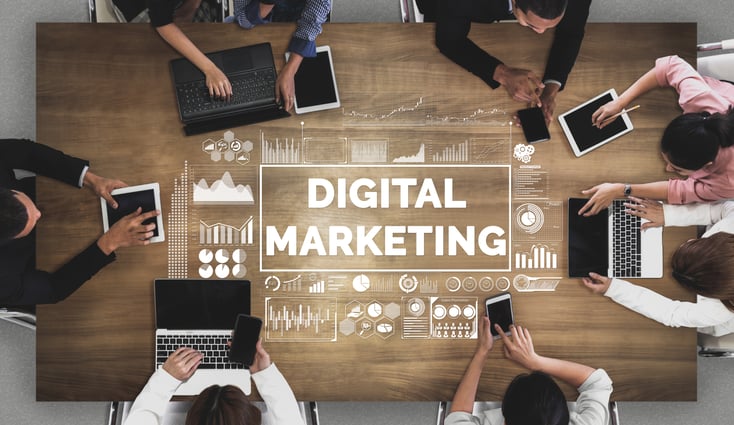 Digital advertising is one of the most effective ways to reach your consumers and obtain a high ROI from your marketing efforts, many statistics bear this out. For instance:
The average return on investment from purchasing Google Ads is at 200%.
Companies who show up on Google's first page of results capture 92% of organic traffic.
53% of marketers view the creation of blog content as their main inbound marketing priority.
Of course, you want to incorporate digital advertising into your overall marketing mix in the most efficient and effective way possible. Let's discuss 6 of the best ways to use digital advertising today.
1. Increase Your Frequency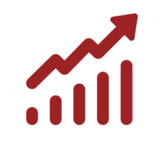 One of the simplest and most powerful ways to better utilize digital advertising is to increase the frequency with which your ads are displayed. Many marketers work under the assumption that too much frequency is a bad thing; in other words, that the consumers will eventually become irritated by your ad if it's shown to them too many times. However, while the "irritation factor" is certainly real, the constant repetition of an ad can actually change a consumer's thinking in the end. A product that he previously would have never considered buying suddenly becomes the object of his desire — all thanks to effective frequency.
Therefore, if your ads have reached the point where consumers are annoyed by them, you have one of two options: (A) move on to a new ad campaign, or (B) redouble your efforts to disseminate the same old ads. If you choose the latter, you may find that your campaign yields a higher ROI than before.
2. Have a Presence on Multiple Platforms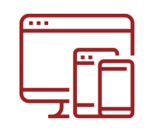 Apart from increasing your frequency, it's also important to have "your finger in many pies" — that is, to maintain a presence on multiple digital platforms.
One of the best ways to do so is to utilize programmatic ad networks. These networks work on a bidding basis and automate the delivery of your ads across thousands of websites. For example, if you develop a banner ad for one of your latest products, then you can bid on whether that ad will be shown to users from specific demographics that visit a variety of sites, from news outlets to online lifestyle magazines.
Three of the biggest ad platforms are PropellerAds, Adcash, and AdSense — the last of which accounts for nearly a quarter of Google's revenue!
3. Optimize Your Content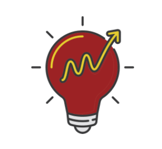 In the marketing world, they say that "content is king," so it only makes sense for you to optimize your content for both your readers/viewers and the search engines they use. There are several ways to do so. For instance, you should always build your content around specific "focus keywords" or "focus keyphrases," so that search engine users will be more likely to see one of your pages come up as a result of their query. You can also use long-tail keywords in your content; implement schema markup, and make liberal use of images and videos.
4. Provide Clear CTAs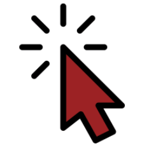 A clear and decisive call-to-action (CTA) is perhaps the single most important factor in boosting your conversion rate on a particular page, website, or even across your marketing mix as a whole. Even little things can make a big difference. For example, one company found that when they made their CTAs look like buttons, it increased their click rate by 45%, whereas HubSpot found that anchor text CTAs increased conversion rates by 121%.
Regardless of how you decide to format your CTAs, make sure they are easy to understand and contain strong verbiage. "Download Your Free Copy Now" and "Request a Quote from Our Team Today" are two examples of an effective CTA.
5. Stay Active and Engaged on Social Media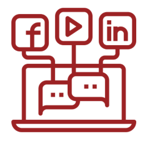 It should come as no surprise that social media platforms are extremely popular channels for businesses to reach their consumer base. For instance, Facebook is the world's third-most visited website, outranked only by Google and YouTube. Clearly, if you want your business to enjoy maximum exposure, you need to stay active on social media.
Be sure to maintain a presence on each major platform that your target audience uses. Moreover, stay engaged on those platforms. For example, consistently publish new content to your accounts. Share posts that your consumers would likely enjoy. Respond to comments, both positive and negative. By staying active and engaged, you'll build your following and generate increased brand awareness across the board.
6. Leverage a Media Partner's Expertise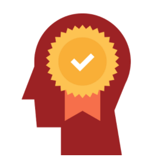 Finally, you should consider working with an experienced media partner to maximize your marketing mix. You and your team may have some knowledge of marketing already; but if digital advertising is not one of your core competencies, then you risk leaving a lot of revenue on the table without professional assistance. On the other hand, a media partner with serious thought leadership credentials, a wealth of experience, and an array of tools and technologies can help you to achieve optimal results from your efforts.
By implementing the 6 best ways to use digital advertising discussed above, you'll be able to grow your business and achieve sustainable success for years to come.