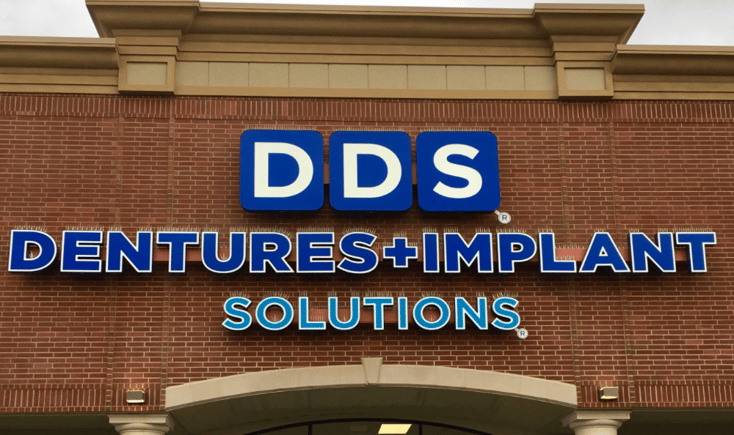 DDS Dentures + Implant Solutions wanted to reach their audience and become leaders in the dental implant industry. After partnering with KCTV5, the business grew and outreach expanded. Early on, DDS Dentures + Implant Solutions struggled with a high level of competition in the local area.
They tried hard to stand apart from the competition, to make a name for themselves, and encourage consumers to reach out to them when they had need. KCTV5 helped them bring in the business they needed.
Connecting with the Audience: What Sets DDS Dentures + Implant Solutions Apart
From the beginning, DDS Dentures + Implant Solutions was dedicated to showing what set them apart as a denture solution. The team at DDS didn't just want to provide their patients with basic services. They wanted to delight their patients, educate them on the importance of oral health, and give them more information about their services.
In addition, DDS Dentures offers low price points, which allow many patients to get implants at dentures at a lower cost than they could from other providers. This was a key driving factor in deciding to work with DDS Dentures instead of one of their competitors for many customers.
Bill Cox, Regional Manager of DDS Dentures + Implant Solutions, stated, "We want to provide our target audience with the knowledge of our low pricing. It's a big win in our market."
The KCTV5 team took a look at those vital attributes, including what set the DDS Dentures + Implant Solutions team apart. It worked to provide them with a marketing approach that would share their patient-centric environment and low costs.
They started with an advertising method geared toward putting a face on the business.
The first commercial run with KCTV5 utilized the doctors and employees in the facility. It showcased a patient going through the facility, which meant that people could get a better idea of what they should expect as they worked with the DDS Dentures + Implant Solutions team.
This simple strategy can help increase patient confidence in the provider. The team noticed that a lot of new patients commented on the commercial and seeing them on TV.
TV Commercial ROI: How It Worked for the DDS Dentures Team
The DDS Dentures team saw immense success from their commercials. Since they started working with KCTV5 for the last fourteen months, the DDS team has seen tremendous growth in both new patients and overall revenue growth.
"We've used multiple stations," Bill Cox admits, "but we always seem to get the best results with KCTV5."
KCTV5 continues to help deliver the results that DDS Dentures expects. Instead of constantly worrying about patient count in a crowded, competitive industry, they have become a thriving local leader that their patients trust. Check out the complete case study to learn more about the benefits KCTV5 Marketing provided for the DDS Dentures team, as well as how they can help your business excel.