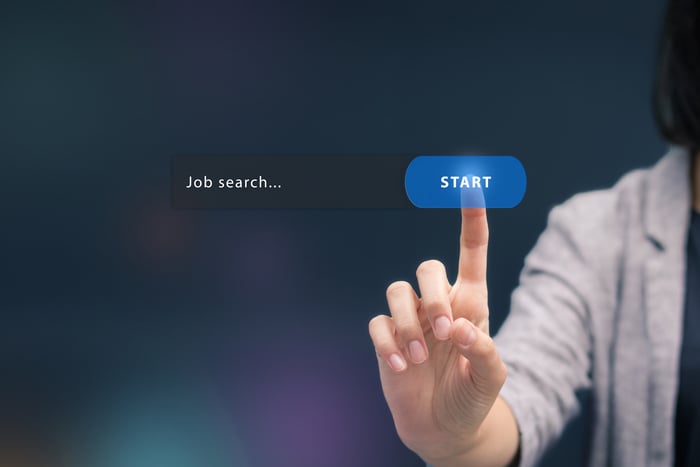 Around the United States, unemployment rates are continuing to rise. Many people have found themselves out of work, as their employer shut down due to concerns over Coronavirus transmission and regulations.
While some employees have been able to transition to work from home or shift to contract work to help fill in the gap, others are struggling to find employment. Luckily, even in the midst of this crisis, it is still possible to find the work you need.
1. Expand Your Search
Now, more than ever, it's important to consider other areas of business you might not have as much or any experience working in. While you want something within your field that will allow you to use your skills, you may need to consider ways you can change your perspective and find a job that will be a solid fit for you in spite of the current crisis.
Try:
Looking into different jobs which may have some crossover with your experience. Search for jobs that utilize similar skills or that you may be able to pick up quickly because of your industry knowledge.
Consider fully remote positions. Most industries are working from home right now--and many employers may not want to add to their employee base when they lack their usual training tools. Employers who are always fully remote, on the other hand, are probably continuing their usual hiring processes even in the midst of the crisis. You may also find that these employers are looking for additional staff to help handle increased demand, since their businesses may be supporting some of the gaps due to businesses that have shut down.
Look into other industries where you might have some interest. Those industries might be outside your current experience, but provide opportunities for enrichment and employment that can prove invaluable during this period.
2. Utilize Your Network
Just as you would utilize networking during a normal job search, now, that network is more important than ever. Use LinkedIn and look at job listings.s. Reach out to people that you know directly, especially those that have prominent positions in your industry. Construct a solid message about the type of work you're looking for, your skills, and how you would give your best to a team that hired you during this uncertain time.
3. Take Time for Professional Development
You've got extra time on your hands--so why not use it to your advantage? Many colleges and online resources are offering free educational assets to users during this time. Others are allowing virtual access to courses and certifications. This is the perfect time to take advantage of those offers and expand your existing skills, making you a more desirable employee both now and in the future. This is also an excellent opportunity to read educational books related to your occupation or delve deeper into industry content. You may choose to take a training course, learn a new skill, or earn certifications that could help you in your job search. Even if those educational advancements don't pay off immediately, they can help you immensely over time. Employers are going to ask how you spent your time during quarantine, being able to show that you used your spare time to advance your knowledge can help you to stand out.
4. Refresh Your Cover Letter and Resume
This is the ideal time to look over your resume. You may want to highlight skills that are highly beneficial to employers during this period, especially if you're skilled or experienced at remote work or have vital skills that businesses need in the midst of the current crisis. Take this time to fine-tune and update your resume. Make sure it isn't missing any critical information. Consider getting a customizable template that will help take your resume to the next level so it will stand out from the crowd.
You should also take advantage of the extra time you have on your hands to carefully craft your cover letters for each job opportunity. It's always important to customize your cover letter to the specific opportunity, but now, more than ever, you want to make sure your cover letter shows a comprehensive understanding of the company and the skills needed, and how you can be an asset to them.
5. Explore New Creative Avenues
This is the perfect time to develop new creative skills--both those related to your job and those that interest you on a personal level. Try out something you've always wanted to do, but haven't had the time to do in the past. Employers are going to ask about how you spent this time, whether you get to take on an interview now or need to wait to connect with an employer after the pandemic subsides. Being able to tell future employers that you used your time to learn new skills and be creative could be beneficial in your search.
You may also be able to use those creative avenues to generate some income throughout this time. Look into freelance opportunities like writing or design. Even if you haven't written much in the past, you may have knowledge of unique or popular topics you can put to use. You may find that you can generate a steady stream of both active and passive income through this method.
This is a difficult time, especially for people who are out of work. Staying positive and making the best of it can help you use this time positively, which will, in turn, allow you better employment opportunities when the crisis subsides.