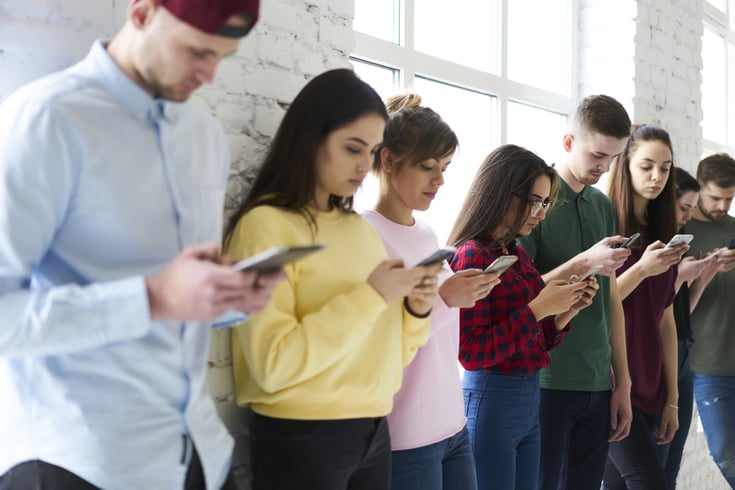 Social media marketing is easily one of the most critical parts of your strategy to attract and keep life-long customers. In fact, according to HubSpot, "73% of marketers believe that their efforts through social media marketing have been "somewhat effective" or "very effective" for their business." With the right strategy, you can't miss.
Increasing numbers of consumers respond well to ads over social media, and customers expect communication over social media, too. Use these tips if you think your business's social media marketing strategies could use a bit of shine to get more engagement and revenue.
Hone in on Your Target Audience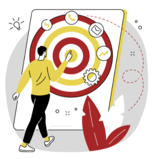 The most important element to a solid social media strategy is to sharpen your knowledge of your target audience. Hone in on what social media channels they are likely to be on, and decide what messaging speaks to them. So the first crucial step in leveling up your social media is doing research. First, break up your target audience into well-research buyer personas — that is, fictional representations for each segment of your target market. Then dive into their likely (or proven) social media behaviors, such as:
Their preferred social media platforms and the platforms they never touch
Their visit frequency and times of visiting
Preferred types of content (such as graphics, text-based posts and replies, or video)
Knowing these details can help you direct your attention to the platforms and content creation that matters most.
Create an Editorial Calendar for Consistency
For every type of online content creation, consistency has ranked highly on the list of essential elements. Just like a consistent blog posting schedule can improve your position in SERPs or indirectly increase your domain authority, regular posting schedules on social media train the algorithms and your viewers about when to expect your content.
It's important to remember that consistently generating social media posts requires proactive organization. Create a calendar that lets you plan campaigns with certain themes or areas of focus ahead of time. You can also pre-schedule posts, so you don't fall behind during a busy season or set aside blocks of time for crafting your posts. A calendar is key every step of the way.
Get More Engagement With Video
Video is a rising star across all social media platforms. In a recent HubSpot poll, the organization found that "85% of marketers rank short-form videos as the most effective type of social media content in 2021."
Videos are attention-getting, make viewers pause in their social media scrolling, and build a relationship based on recognition and familiarity. You can easily plan and create videos for timely publishing with your calendar in place.
Make Your Brand Pop With Personality
With increasingly nuanced algorithms that control who sees what content on their feeds and homepages, social media can target very specific audiences. This is critical for boosting your social media memorability and engagement.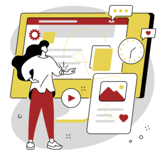 Online marketers can create campaigns for different target audiences, making it safer to infuse humor, personality, and niche value propositions into your content. By developing a brand personality your audiences like, you can better build rapport and stand out from the crowd. It can be helpful to make a style guide that holds the core principles of the voice you want to create.
Build New Connections With Influencer Marketing
A truly effective social media presence includes influencer marketing. According to Influencer Marketing Hub, "In 2022, brands are expected to increase their budgets for influencer marketing. Given that more marketers are seeing the value that working with influencers brings, you can expect more brands to engage in influencer marketing or increase the budget allotted for it."
Popular content creators with thousands or even hundreds of thousands of followers on social media are the key to spreading your messages with a spokesperson your target market already trusts. Rather than just creating promotional messages from your brand's channel, you can have influencers discuss your product, demo your product, or simply include it throughout their daily lives. This content can enhance your reputation and get you immediate buy-in with discerning audiences. It's known that followers trust their favorite influencers, so this can be a game-changer for your brand.
Start Seeing Results Through Social Media Marketing With KCTV5 Marketing
Social media needs to be more than a superficial part of your digital marketing strategy. It needs campaigns that directly target your audience's interests and personality. See how KCTV5 Marketing can help you build up your social media strategies and take them to the next level — check out our services to get started.