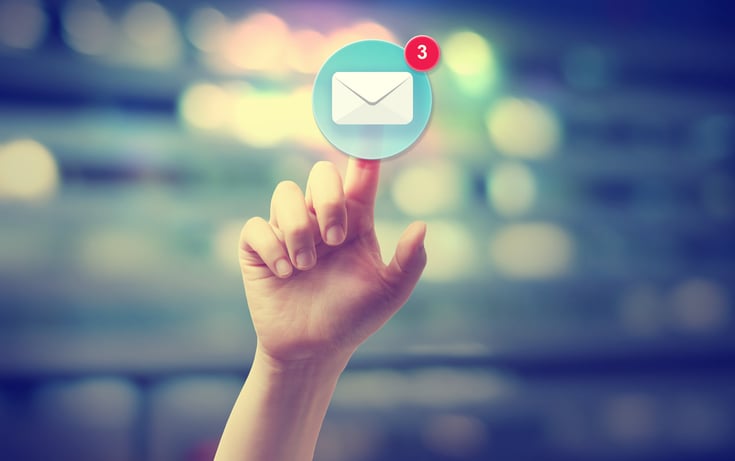 Email marketing maintains its position as one of the top ways to reach audiences, strengthen relationships with existing customers, and keep your brand top of mind.
This is true across multiple demographics — as "73% of millennials prefer communications from businesses to come via email," according to HubSpot — and across market groups, since "31% of B2B marketers say email newsletters are the best way to nurture leads." You can speak directly to your target audience in your preferred voice to communicate any details you think are important.
Email marketing can give a high return on investment for every dollar spent on your campaigns, but you have to build strong email marketing practices to get fantastic results.
Here's how to create killer emails that bring revenue into your business and generate better relationships with more shoppers.

1. Produce Memorable Content
Consumers are exposed to hundreds or thousands of marketing experiences every day, and many of them are through their inboxes. So it's essential to create content that both engages readers and sticks in their memories long after they've checked their email. You can captivate your readers' attention by telling stories they relate to, offering valuable how-to's or advice that pertains to their needs.
Along with beneficial information, your content needs to have excellent style. This includes having a brand voice and personality that aligns with your reader, focusing on giving value instead of making a sales pitch, all in digestible, easy-to-read content. Your marketing materials should be created with minimal fluff and always encourage consumers to click, read on, or engage with your brand.
2. Add Excitement With Your Brand's Colors and Design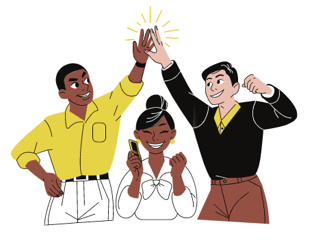 Today's inboxes and email services are capable of handling far more than just text-based formatting. You can insert images and GIFs, colorful design, and themes that parallel your website's themes.
That last point is significant, and here's why: you don't know where else your audience has engaged with your business. Maybe they've been on your main website several times, or perhaps they've just seen your brand in social media posts.
If your branding, colors, and theme design elements aren't as consistent as possible across all of these platforms, your audience might not connect all of those interactions to your brand. The more unchanging designs are, the more solidly your audience forms an understanding of your brand (and the more all of those touchpoints actually count in your favor).
Every email should be vivid — not only does this increase engagement and interest in the moment, but it also makes your email more memorable. Pleasant visuals with colors, images, and neatly organized headers and paragraphs make your newsletters and promotional emails a pleasure. They can extend the number of time readers spend looking at your email.
3. Nurture Relationships With Your Audience
Our emphasis on good content scratched the surface of this concept, but let's focus more on the idea of building and nurturing relationships with your readers. Overly promotional emails and messages that don't address your audience's needs don't provide value. Even worse, they can make your customers feel like you don't understand them and are spamming them.
Valuable content — that is, content that helps consumers solve a problem or gives them useful information — sets the foundation for a better relationship. Taking the time to understand what your audience wants to see in their inboxes lets you create that content when your competitors aren't. You can showcase your knowledge and ability to help your audience. Ultimately, every email should focus on building trust first and talking about your products or services second.
4. Use a Call to Action
Now that you have your readers' attention and trust, you can encourage them to take action that helps both you and them. This can be clicking on an email to get more content, visiting your store, or anything in between. Every email should flow naturally into this next step; once you've hooked readers, you don't want to let them go by not having an action for them to take. \
Make your call to action even more enticing by pairing it with statements or graphics that create urgency, coupon codes, incentives, and offers.
KCTV5 Can Help Support Your Email Campaigns
Killer emails take your audience on a journey. They hook readers' interest and provide valuable information or high-quality entertainment. Furthermore, you'll build trust and encourage customers to take action.
Enticing, trust-building emails that nurture customer relationships and increase your ROI are high priority if you want your business to flourish. If your emails aren't already going to work attracting your audience, collaborating with an expert media partner can help.