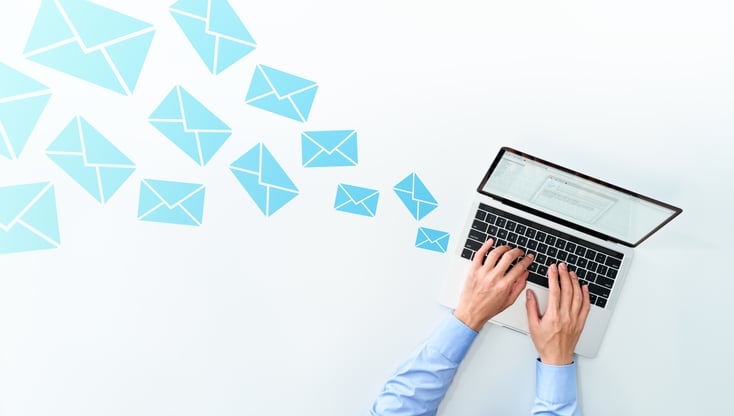 Email marketing is one of the most popular mediums for businesses because it's one of the most successful. Millions of people use email regularly, whether checking their inbox on mobile devices or computers, on the job, or at home. The average email generates around $38 for every dollar spent. It presents a huge opportunity to connect with customers and nurture leads.
If you want to develop a small business email strategy geared for success, the following are some email marketing tips to consider.

Come Up with a Theme
Before developing your campaigns, it's crucial to decide on a specific theme your strategy will focus on. You might find that there are particular pain points that your audience experiences, then you can address these issues in your emails. Base your email blasts around providing educational, informative content while encouraging people to try your products or services as the solution.
Aside from topical themes, coordinate your email's style and template. Develop appropriate aesthetics, from the language you use to visual elements. Align your stylistic elements with your content to give your campaigns a clear direction. If you're a medical company, incorporating medical logos or transformation photos (while following HIPPA guidelines) alongside your information creates cohesion.
Design Emails with Your Brand Colors and Logos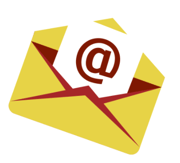 Increase brand awareness and recognition by including your branding elements in all emails. Include the color scheme you use for your website, direct mail pieces, and other branding materials, along with your logo. In doing so, you'll make sure your emails are unmistakably yours and get more people to remember your business when it comes time to make a buying decision.
Pay attention to the proper tone that will resonate with your audience. A medical company will likely need a more formal tone than a shoe company. Companies often have set style elements agreed-upon alongside their color schemes.
Use Intriguing Subject Lines
Subject lines are arguably the most critical element of an email. A catchy subject determines if people will bother opening it to read the rest of your email. On average 17.8% of emails are opened. While that's an incredibly high view rate for marketing material, you can drastically increase your open rate with well-written and engaging subject lines. Always make sure the subject line is relevant to the contents of the email itself, encouraging recipients to click through to read the email based on that header alone.
An easy way to get people to click your emails is to incentivize them with an offer in the subject line. Make sure to include the request in the actual email, or your audience will be far less likely to click through future emails or may even unsubscribe.
You want to avoid sending out too many offers since that can get expensive quickly. Test out different subject lines with your emails to see which gets the higher response. Giving your subject lines a sense of urgency or make them appealing to your audience's curiosity to increase your open rate.
Find Out When to Reach Your Audience
While you don't need to spend any time trying to figure out where to find your audience as you would with social media and other campaigns, you need to pinpoint when to target them. Different groups of people check their emails at various times throughout the day. Unfortunately, there isn't a golden hour that works for every one of your recipients, but you can figure out when audiences are most active based on demographics and other traits.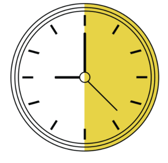 Generally, Mondays through Fridays are the best times to send emails to most recipients. On the other hand, the weekends are less likely to yield the results you want. Most people who regularly check their emails for work are less inclined to check it on their days off. Interestingly, some studies found that Tuesday has the highest open and click-through rates and is the day when most emails are sent. In contrast, weekends showed the lowest open rates.
Ultimately, you'll want to research your audience and figure out when they're most likely to be checking their inbox based on their daily routines. You can also easily test this out by sending emails at different times during the day. If one time has a higher open rate than another, use that to indicate when you'll get the best response.
Provide Recipients with Links to Connect with You
Successful email campaigns always feature helpful calls-to-action that get people to connect with businesses. Simply sending out informative email updates every week won't effectively nurture any leads to become customers unless you urge them to do business with you.
Ensure your emails include links to contact you, both at the top and bottom of the email. Include quote requests for your services or perform another action that gets them in touch with you. Make sure CTAs are clear and highly visible so your audience sees them.
In addition to direct CTAs, you can also include buttons linking to your social media pages below the body of the email, which could help build an even stronger relationship with recipients.
Drive Success for Your Small Business with Effective Email Campaigns
If you can develop a winning email campaign, you can use this platform to effectively complement your marketing efforts and convert prospects into loyal customers. As a small business, you need to take advantage of as many lucrative opportunities as possible to grow. Email remains one of the best ways to reach new and existing audiences.