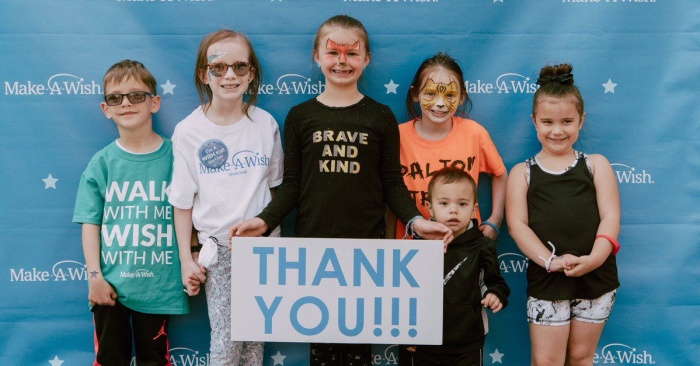 Customers are choosing to support businesses that care. They are voting with their dollars and choosing businesses which support their local communities, care for the environment, or take other measures that show what the company stands for. Eighty-seven percent of consumers will buy a product from a business that supports a cause they care about. Cause marketing allows your business to connect with a cause that matters: a charity or organization that supports the same causes you believe in. In return, many businesses see an increase in sales and customer support. So how do you get involved in Kansas City? KCTV5's Take 5 to Care.

What is Take 5 to Care?
Take 5 to Care helps raise awareness of charity initiatives in the Kansas City area. All too often, funds end up sent outside the local community. People may focus on helping those who are far away, rather than supporting and providing for the very real needs in the local area. Through Take 5 to Care, KCTV5 helps spread awareness of causes that are important to the local community.
We aim to say "yes" to as many charities and events as possible throughout the calendar year. The rules for appearing on Take 5 to Care are simple: the charity must be a registered nonprofit, and it must keep the funds given to it in Kansas City. The goal of Take 5 to Care is to focus on charities and programs that support the local Kansas City area. We believe strongly in supporting our local community, and we work hard to give members of the community more information about how they can give back and support those charities. Our mission is to spread awareness about the ways businesses and private individuals can give back and support each other. Each year, we continue to expand the Take 5 to Care initiative, expanding its reach and providing for more charities and organizations across the Midwest.
How it Can Benefit Your Business
Take 5 to Care is an opportunity for everyone in the Kansas City area to better understand the charities, programs, and needs throughout the area. For your business, that can mean multiple benefits. Consumers want to support businesses that care about the causes that matter to them. Through your sponsorship of Take 5 to Care, you show that you genuinely care about needs in the local area. Helping others helps you! Partnering with Take 5 to Care can help spread awareness of your business, improve the perception of your brand, and help customers connect you with those important charities, which in turn increases the odds that they will support you.
KCTV5 takes the heavy lifting off of the client when it comes to charity support. Take 5 to Care is an established program, not one that you have to build yourself. We already have protocols in place for spreading awareness of our sponsors and showcasing their support. You simply have to make the decision to partner with the program.
Take 5 to Care offers a great deal of exposure. The promos run every day, and your logo is on everything you sponsor. That can mean substantially increased reach and improved brand awareness. For many businesses, this is a great way to start supporting the local community while simultaneously showing that commitment to a wide range of people.
How to Get Involved
Are you interested in getting involved with Take 5 to Care? Reach out to KCTV5 to learn more. Our consultants will help you better understand what involvement with the program will mean for you. If your business is committed to community involvement and connection, we can help connect you with the local charities that fit your business's needs and plans. As you sponsor our segments, your logo and brand will be out there for Kansas Citians to see.
Cause marketing has the potential to create an exceptional impact on your business. Through your connection with Take 5 to Care, you can expand the impact of your commitment to the local community. This established platform is a great way to connect with consumers across the Kansas City area, letting them know of your brand's decision to give back. Reach out to KCTV5 today to get a better understanding of the Take 5 to Care initiative and the benefits it can offer to your business.