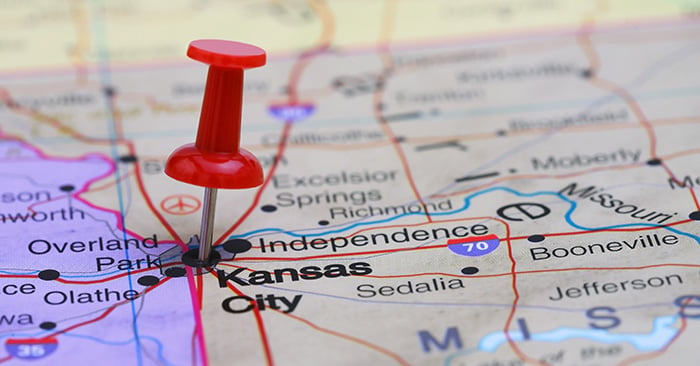 In the midst of the Coronavirus pandemic, there have been some positive outcomes, such as the support of local businesses. Many consumers have shifted their buying habits to support small, local businesses. As stay-at-home orders begin to lift and businesses start to reopen their doors, here are some Kansas City small businesses you can continue to support.
Midwest Marble & Granite
Midwest Marble & Granite offers one of the largest showrooms across the Midwest, making it the perfect place for consumers who are hoping to upgrade their kitchen counters. You may have already found yourself spending more time than ever in the kitchen: cooking more with your family, spending time at the kitchen counter doing work or schoolwork, or just enjoying time with loved ones.
If you're looking to upgrade your kitchen, consider Midwest Marble & Granite, a local Kansas City business. They offer high-quality design and installation and the company prides itself on its attention to detail and commitment to producing a stunning design in each home.
C.M. Mose and Son
C.M. Mose and Son has been serving the Kansas City area since 1954. They are a genuine, family-owned business committed to helping you keep your family or your business as safe as possible. The Kansas City business handles a wide range of electrical needs, from adding extra outlets to installing generators that will keep you up and running. C.M. Mose and Son will also help you find the right heating and air conditioning unit for your home, or even help you upgrade your home's security.
Junk King
Throughout shelter-in-place orders, many Kansas City residents have spent extra time cleaning out their homes and purging items they no longer need. Instead of making a trip to a donation center, Junk King has been servicing the community by picking up your donations directly from your house.
Junk King will take care of collecting and disposing of any items you no longer need in your home, from electronic waste like old televisions, laptops, and phones to large items like mattresses and furniture. Not only will Junk King take care of those items, but they are also committed to recycling, which makes using their services an eco-friendly endeavor.
Eco Pest Services, LLC
As temperatures have begun to rise, more people are spending time outside and the warmer weather has also brought more pests. Eco Pest Services, LLC is helping with pest control in Kansas City, safely. Their certified technicians will come in, evaluate the problem, and identify a solution that will have your home pest-free as soon as possible.
Lutz Plumbing
With everyone home full-time, plumbing issues may have occurred more frequently. Lutz Plumbing is a reliable plumbing company in the Kansas City area. Whether you're doing home renovations, adding a new bathroom, or simply run into a plumbing problem, Lutz Plumbing is safely servicing the local community during this time.
Granite Transformations
Granite Transformations is helping transform Kansas City homes with their countertops. Their unique products and variety of custom services help them stand out in the community. Granite Transformations also offers bathroom and kitchen visualization services that will allow you to digitally create your dream kitchen or bathroom.
Crowley Furniture & Mattress
Whether you are looking for a few new pieces or redecorating, Crowley Furniture & Mattress offers unique options to transform your space. The local furniture store has been a mainstay of Kansas City's furniture market since 1954, making it the perfect local business to support.
Right now, local businesses need community support more than ever. By finding ways to support your local businesses, you are helping those who might have been negatively affected by the temporary closures. Shop small and support the local businesses in your community, while bringing value to your community.