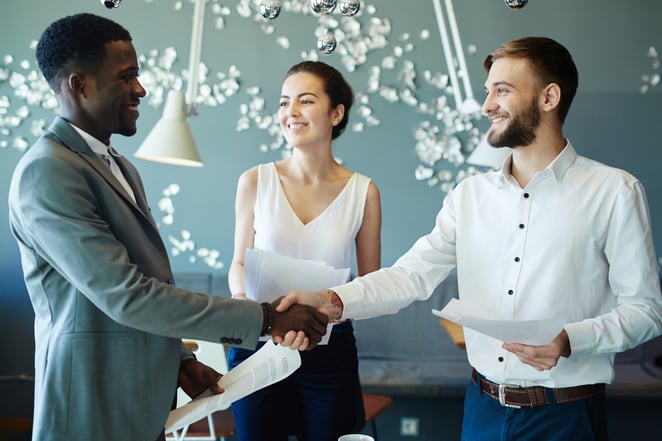 Employers and job seekers are always looking for the right candidates and positions, respectively. However, the job hunt today has become a struggle for both parties. Part of the reason for this is the fallout of the pandemic, which has disrupted everyone's lives and led to many layoffs and resignations.
Although many people spend time looking for jobs online, businesses need to stand apart from competitors to attract suitable candidates. Job boards can only go so far when connecting with potential hires.
One effective way to improve employee recruitment strategies is to take advantage of Job Connection in Kansas City. With the help of this platform, you'll have the ability to connect with the right people in the Kansas City area.
What Is Job Connection?
Job Connection is a platform for employers and prospective employees. This program enables businesses of all types to promote job openings in Kansas City with TV commercials! Through Job Connection, you can advertise positions on KCTV 5 to connect with local audiences. You'll gain access to a large number of potential hires, with the ability to reach over 250,000 viewers with your commercials. You'll also benefit from a platform that's become well-established since its start in 2006.
Job Connection makes it easy to set up a commercial for job openings whenever you're offering them. Advertising jobs on TV comes with numerous benefits that you won't find with job boards alone. By advertising on TV, you'll be able to stand out in your industry. In addition to employee recruitment, you can use Job Connection commercials to increase brand awareness and recognition among potential customers in your target market.
Another advantage of using Job Connection is the chance to advertise your websites. KCTV5's Job Connection post links to your brand through social media to help supplement your TV spots. You can also benefit from Job Connection regardless of the industry you're in and the types of employees you want to reach.
Job Connection vs. Job Boards: Which Is the Better Choice?
The average job search in the U.S. today takes around five months to complete. This may entail looking online at job boards and researching websites like LinkedIn and Glassdoor. Many of these audiences also watch TV, which is another way to learn about your brand and get to know your company. While job boards are still important to make sure job openings are visible online, TV can be a great way to engage prospective employees.
The problem with job boards is that listings are often generic, with minimal to no room for creativity outside of the text. Platforms like Indeed only offer so much versatility to appeal to candidates. Your job openings are also likely to appear in lists of hundreds of other similar jobs, if not thousands. This makes it easy to get lost in the mix.
To help illustrate the benefits of advertising jobs on TV instead of job boards, the following are some advantages to consider for both employers and job seekers.
For Employers
Job boards come with certain inconveniences that make them less reliable for employers. For instance, some competing businesses may post non-existent jobs with the sole intention of collecting information about future prospects. Additionally, some companies must post all currently open positions as per the job board's requirements, even if businesses are in the process of filling one or more of those positions. Another disadvantage of job boards is the chance of getting lost among many other similar job listings. All of these can frustrate both employers and candidates.
You can avoid these and other frustrations as an employer when advertising job openings in a commercial with KCTV5's Job Connection. You can use this platform for advertising as many job openings as you want, without the need to advertise every position. You'll also stand apart from many competitors. TV advertising gives you the chance to explain the role and your company culture with more depth than any text-based job posting.
For Job Seekers
When looking for the right position, candidates want more than a basic job posting to help them make the right decision. With the risk of running into outdated listings or non-existent ones on job boards, viable candidates may also be wary about spending much time on these platforms. People want to know what kind of company their potential employer is, and they also want to know they can trust this brand from the start.
Through Job Connection ads, candidates will only see job postings that are valid and fillable. In addition, these ads can give viewers a good sense of what your brand and company are like and what the position entails. You can also relay this information in a more visual, exciting way that goes well beyond the capabilities of job boards. Seeing your business featured on a local TV station will also lend credibility to your brand, convincing candidates early on that you're worth considering.
Revamp Your Recruitment Marketing with Job Connection
Due to the frustrations employers and applicants experience with job boards, creating a TV commercial instead helps you stand out. With Job Connection's help, you'll be able to reach the right candidates at the perfect time and in just the right way. Get started with KCTV5's Job Connection today to reach local audiences and viable candidates.