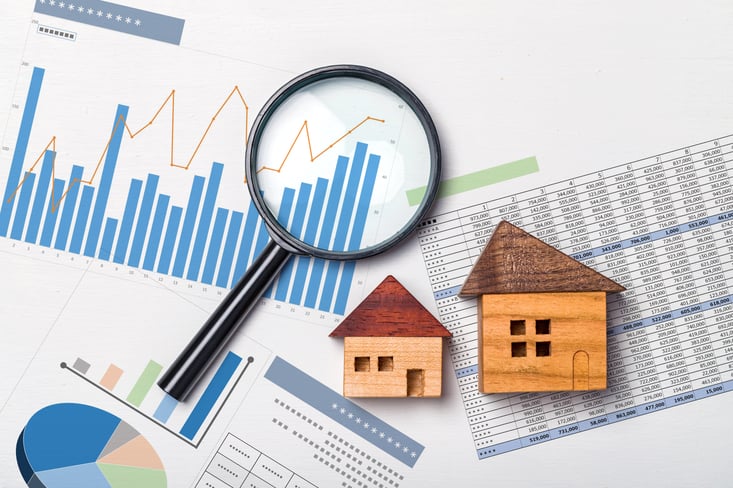 As a real estate broker, it can be hard to stand apart from the competition as more people look for homes. To make sure you're seen, you need to keep your name out there consistently. If you can maintain visibility in this increasingly competitive market, you can ensure that people will come to recognize you and know who to contact when they want to buy a home.
If you want to know how to market your real estate brokerage in Kansas City, the following are helpful marketing tips for brokers to give you some ideas.

Stand Out from the Crowd
There are many ways you can make your real estate brokerage stand apart from competing brokers out there. You can use these channels to connect with many audiences.
OTT

Over-the-top (OTT) advertising is becoming more and more popular as a growing number of people subscribe to one or more video streaming services. You can target many audiences with OTT ads based on demographics, along with specific programs and networks. Unlike traditional TV ads, these ads will appear when people are streaming videos on-demand. They are also often non-skippable, which helps make sure that people view ads to completion.
Better Homes
You can also choose to advertise your business with programs such as KCTV5's Better Homes initiative. Have your business featured in the weekly lifestyle segment during their KCTV 9 AM Newscast. In those few minutes, you will be able to market your brand to those in the area who would benefit from your services.
TV
TV commercials are still essential to use for marketing, and they're great for real estate brokers. You can use local TV commercials to reach home buyers and sellers in your area, who may not be spending as much time online.
Digital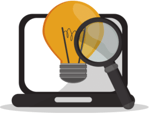 Digital marketing is now more critical than it's ever been, as people rely on online communications with businesses in a wide range of industries, including real estate. You'll need to develop and publish digital ads, including image and video ads, and make sure your website is ready to serve as your business's hub. Search engine optimization (SEO) should also be good, with well-optimized pages in top search engine results over competitors.
Social
Real estate brokers should also use social media like any other business. In addition to social media ads that complement the rest of your digital ad campaigns, you can use social media to connect with buyers and sellers. Advertise new homes or engage with your audience via comments that show how responsive you are.
Email Campaigns
One of the best ways to reach out to prospective buyers is through email marketing. You can encourage people to add their emails to your contact lists, which can help you carry them along the buyer's journey until they're ready to buy. Email is also an invaluable tool for reconnecting with prospects who may otherwise forget about you if they're not prepared to buy at the time they first learn about your brokerage.
Why You Need to Be Marketing Your Brokerage
If you're not effectively marketing your brokerage, your brand will fall behind as competitors gain momentum. There are several reasons why you should take the time to implement a consistent marketing strategy.
The Market Is Hot in Kansas City
The real estate market in Kansas City is far from floundering at the moment, with many active buyers and sellers. It doesn't show any signs of slowing down, making this an opportune time to get your brokerage out there.
No Shortage of Home Buyers

Plenty of people are buying homes at the moment as they look for the perfect place to settle down. Now is the time to cater to that demand. While not everyone is currently looking for homes, you can still connect with people who aren't currently in the market but may buy in the future.
Build Up Your Brand
As the competition in the real estate market increases, it's necessary to build up your brokerage's brand. With so many brokerages in the market, you will need to establish yourself as a recognizable and credible face to gain prospects' trust.
Stand Apart from Others in Your Area
Just as the number of buyers is increasing in Kansas City, so is the number of brokerages. If you want your brand to be memorable over local competitors, you need to do what you can to differentiate yourself with your marketing. You can start by looking at your competitors and researching your audience, which can help you pinpoint what your audience is looking for that other brokers aren't addressing.
Increase Your Client List
With good marketing comes the ability to grow your client list. With marketing strategies geared toward increasing conversions, you can see a significant surge in client acquisition.
Homes Are Going Fast

Many people are looking to sell and buy homes throughout the Kansas City community, which means you can facilitate fast sales if you can reach the right people. Marketing at this time can subsequently lead to higher ROI than you would see in a slower market.
Harness the Power of Marketing to Help Your Brokerage Thrive
With a strong marketing campaign behind your real estate brokerage, you'll be able to stay above local competitors and stay in the minds of prospects. If you can start marketing your brokerage right now, your business will have the best chance to excel.