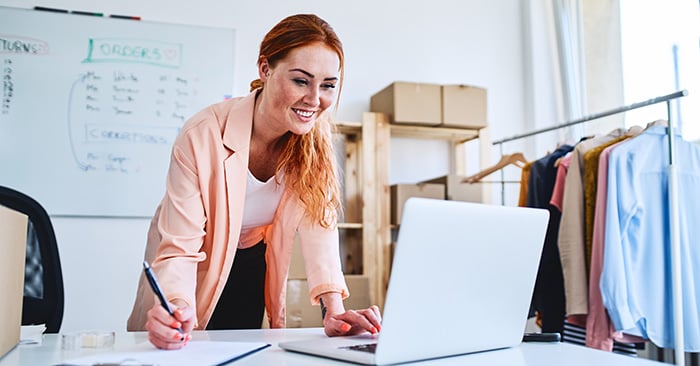 As the stay-at-home orders have begun to lift and businesses are reopening their doors, it's important to start focusing on the better times ahead. Everyone has been stuck inside for a few months now and they are eager to return to a more normal way of life, so naturally, you can expect an influx of business in the coming months. As a business owner, it's time to prepare for the months ahead. While you must accommodate the immediate needs of your customers, you should also prepare your business for growth and consider how you need to change your interactions with your customers under the new guidelines and regulations.
Adapt Your Services
As you look ahead to the coming months, ensure your services will match the needs that your customers have now. Some consumers may continue to interact differently with your business for a while, so it's important to still cater to their needs. Many consumers will still want to take advantage of online shopping options, curbside pick-up, and low-contact transactions. Make sure that your services remain safe and health-conscious. For example, install barriers between your cashiers and your customers, institute additional cleaning measures, and consider what other steps you need to take in order to keep your customers safe throughout their visit.
Business owners should also consider how they can adapt their services to provide the maximum benefit to consumers. Changing your services in order to serve more needs during this time will help your business accommodate more customers. For example, real estate agents can continue to offer virtual consults for your potential buyers until they are seriously considering putting in an offer on a property. Consider how the services you chose to offer during the shutdowns can continue to benefit both your business and your customers in the months ahead.
Change Your Messaging
As regulations continue to change, each business must adapt its messaging to match the current guidelines and the current needs of customers. Working with a media partner can help your business to easily make changes to your messaging as the needs of your customers and the regulations of your business changes. The need for a positive message has grown exponentially. Consumers want something that improves their moods and makes them feel excited about the businesses they support.
Your messaging could include positive efforts that you're making to help support the community or information about what to expect in light of current circumstances. Many of your customers are excitedly anticipating the reopening of the businesses they patron most regularly. Your messaging can help support that excitement and carry it forward as you talk about all the new things you have implemented for the foreseeable future.
Consumers also want to know what the businesses they frequent are offering in light of the new normal. Your message should reflect your adapted services: updates hours, the requirements you have for customers in your physical store, or changes you have made to allow you to continue to support your customers and deliver the high standards they expect. Share a positive message about the months ahead and detail the steps your business is taking. Let your customers know where they can go for more information and continue to update them as things evolve over the next few months.
Plan With Several Scenarios in Mind
Successful business owners do not create just one plan, but rather build contingency plans that will allow them to continue to operate smoothly in spite of the possibility of a curve ball along the way. Ideally, you want to be ahead of the curve: not just responding quickly, but adapting and issuing plans as needed. The COVID-19 pandemic has proven highly unpredictable. Therefore, you should prepare for multiple different scenarios in the future. For example, you may need a plan in place that will allow you to keep your business up and running even if health concerns continue well through the winter months and even into the first of next year. This planning will help your business continue to run smoothly should the country be faced with more unprecedented challenges.
Businesses throughout the state can take advantage of this period of reopening to plan and prepare. Many businesses will face positive growth in the months ahead, especially now as life is beginning to return to a new normal. By preparing your business now, you can take full advantage of the opportunities ahead of you.