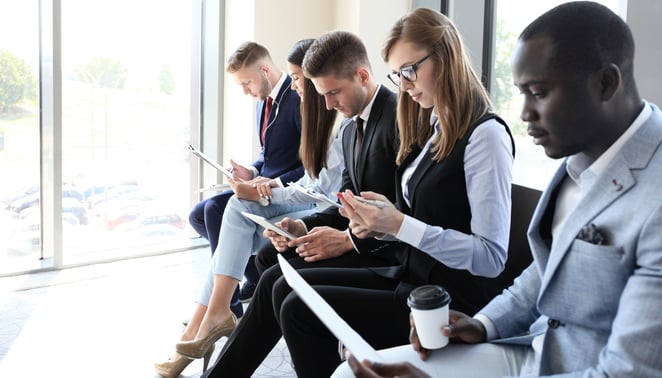 Employers in Kansas City and across the country are struggling to hire and retain talent in today's environment. The pandemic and The Great Resignation have created one of the toughest times for both employers and employees in history. Between businesses initiating layoffs early in the pandemic to millions of employees leaving their positions, unfulfilled job openings are at an all-time high.
By August 2021, millions of Americans quit their jobs in the "The Great Resignation." Due to this ever-changing marketing landscape and the pains that come with it, employers must do what they can to revamp their employee recruitment strategies. One of the best ways to advertise job openings in Kansas City is to produce engaging TV commercials with Job Connection.
What Is Job Connection?
Job Connection in Kansas City is a program by KCTV5 that connects employers and employees. Job Connection functions as a segment on local station KCTV 5 that highlights jobs in the Kansas City area. Businesses of all kinds can advertise job openings in an ad that blends in with the rest of the station's regular programming, which helps grab and hold viewers' attention.
By advertising your open position on TV, you can reach more than 250,000 viewers. Job Connection is well-established, with a long history of joining businesses and potential hires since 2006. You can easily set up a commercial with Job Connection whenever you need it, without any commitment required.
Advertising jobs on TV will ultimately help you stand out. These commercials can also do much more than reach prospective employees, giving you the ability to build brand awareness and recognition. In addition, Job Connection provides visibility to your brand's website via social media posts. This is one opportunity that fulfills your recruitment needs while attending to extra brand awareness.
5 Reasons Why Employers Should Advertise Job Openings with TV Commercials
There are many ways advertising job openings in a commercial can help with recruitment marketing and more. These advantages include the following.
Showcase and Explain Your Company Culture
One of the biggest attractors for suitable candidates is healthy company culture. Using a TV commercial, you can highlight your company culture, which gives people insight into your values and your existing staff. Audiences can learn about your employees' behaviors and attitudes, helping candidates determine whether you're a good fit for them. At the same time, you can reduce the number of applicants who don't fit in with your company's culture.
Reach Local Audiences
People watching the local news and other local programs will be more likely to see your brand when you use TV advertising in addition to other media. Through an effective commercial, you'll be able to further build awareness and recognition for these audiences. You'll also gain their trust more easily due to the increased credibility of having a commercial on a local station.
Increase Brand Awareness
Advertising job openings through TV ads doesn't just attract employees—it also appeals to customers. Keep in mind that various audiences will see your commercials, not just prospective hires. People will learn about your company through these ads and get inspired to visit your website or social media. This means that your commercials can significantly assist with brand awareness campaigns.
Stand Apart from Competitors
Many of your competitors will focus on job boards and print media to advertise job openings. It's easy for businesses to get lost in online job boards with hundreds or thousands of listings. The average job seeker is also likely to find this kind of job search experience unengaging. If you want to stand out and differentiate your brand from others, Job Connection can more effectively engage prospects.
Use Incentives
In your commercials, you can also give enticing incentives for people to apply. Promote the various advantages of working for your company over others and explain why people should seek employment with you.
Some good incentives to offer through commercials include benefits and perks, performance bonuses, job flexibility, tuition reimbursement, and employee discounts. If your business provides attractive incentives, you can mention them in your ads.
Revamp Your Recruitment Marketing Strategies with TV Commercials
With the help of TV commercials and Job Connection in Kansas City, you can attract top talent to your business. A well-produced and well-placed commercial will help you stand out from competitors and make sure the right people see you.
By combining TV commercials with print media and online efforts, you'll be able to connect with people who are the right fit for your organization. Additionally, you'll be able to supplement your other brand awareness and sales efforts. When you're already to find star employees, get started with Job Connection.