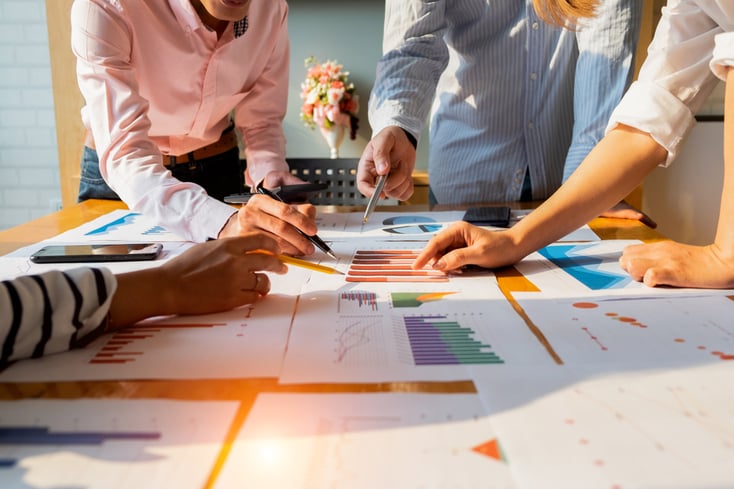 Shake off the winter blues and blahs by revamping your marketing campaigns for the spring. Engage your target markets with energetic campaigns that move their attention to novelty and new trends — no matter what industry you're in. Shaking up your campaigns can also help your internal teams perk up after a long first quarter.
Review Your Marketing Assets
Now's the time for some spring cleaning. Go through your archives of marketing assets to clear out unusable materials (such as low-quality images or outdated graphics). Then organize all of your assets, so your team can easily find what they need and keep track of in-progress projects.
You can also review your stockpiles of marketing creative, website content, and social media posts to make sure it aligns with your organization's brand identity and vision. If you already have your campaigns blocked out for 2022, you can also determine which assets align with what campaigns. A cleanup project now before things heat up is a great way to save on time and effort later.
View Everything From the Eyes of a New Customer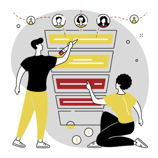 Next, explore all of your platforms and try to picture them from the perspective of an entirely new consumer. Can cold leads easily get a grasp of your products and brand identity? Will warm leads be able to navigate through the online shopping or scheduling process seamlessly? This can be a partial solution when you can't create a focus group or do genuine market testing.
Check your social media pages, website, and omnichannel sales platforms for these elements:
Good portrayal of your organization's brand identity
Good direction and calls to action, so visitors always know what to do next
Impressive graphics and product presentation
Also, check for negatives, such as bad graphics, points that can cause confusion, discrepancies, and inconsistencies in pricing or promotional details.
Look at Your Marketing Metrics
While it's important to assess past performance and ongoing progress for your marketing campaigns all year long, use this opportunity to do an in-depth analysis.
You can:
View your Q1 2022 metrics against historical performance from past years.
Gauge the success of your current marketing campaigns.
Establish baseline data for creating KPIs for Q2 and the rest of 2022.
Determine which reports and metrics you and your team should regularly receive updates on.
Identify subpar metrics that should be more actively managed through campaigns and initiatives.
In today's markets, a data-based approach to marketing is more essential than ever. Taking the time to familiarize yourself with the hard numbers behind your marketing campaigns will help you set goals and forecasts for the coming months.
Look Back on Campaigns That Exceeded Expectations
Once you've examined your marketing metrics as a whole, zero in on successful campaigns.
Look for common elements in successful marketing campaigns, such as:
Advertising platforms
Social media platforms
Time spend
Specific employees who may have driven the success of the campaign
Marketing assets and creative
Promotional offers
Identifying the commonly successful elements behind your campaigns allows you to repeat your success by including these elements in your future campaigns as well as possible. To update your buyer personas with additional details, you can also identify which target markets resonated most with each campaign.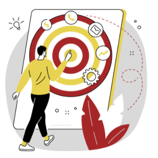 At the same time, you can identify campaigns that failed or didn't hit their metrics. Investigate these campaigns to find what common elements may have led them to misalign with your target markets, whether the spending levels or platforms were misaligned with consumer behaviors, and what your organization can revise for future campaigns.
Try Something New
Fresh, engaging content and ads can help your brand stand out from the crowd, especially in between major buying holidays.
Along with new creative, try adding these new approaches to marketing strategies:
Refresh Your Marketing With Support From KCTV5 Marketing This Season
If you're unsure how to ramp up your marketing this spring season, KCTV5 Marketing is here to help. Contact us today to find the right marketing strategies for your niche market.