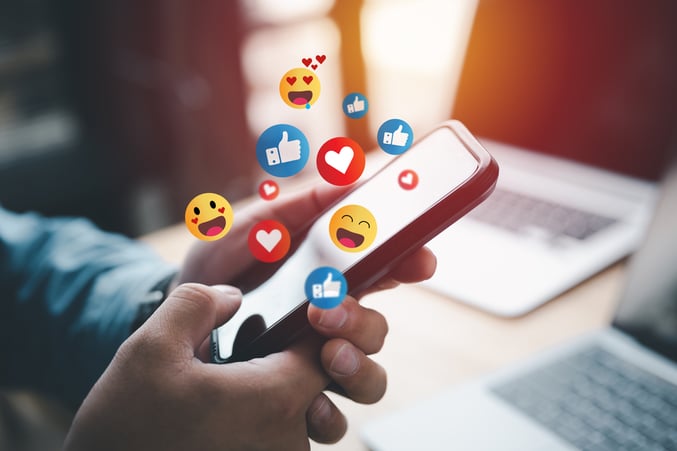 In 2022, social media marketing is still more important than ever. More than half of the people on the entire planet use social media, a total of 4.62 billion. That's a lot of people who could potentially interact with your content!
Even so, some advertisers report little success from their social media marketing campaigns. Rest assured that it's easy to stumble if you don't know where to start. What are some common social media marketing mistakes businesses make, and how can you avoid them?
Mistake #1: You Don't Have a Plan
Social media content might be easy to schedule and post, but you can't just upload and hope for the best. Just like any other marketing tactic, social media ads should be planned with a precise strategy. You should outline a set of realistic and actionable goals for your campaign beforehand.
In addition to those goals, most advertisers benefit from a content calendar. This will allow you to consistently post your content at the right times of the week to get the most traction. It also prevents you from bombarding your followers with too many ads at one time or posting too little.
Mistake #2: Your Target Audience Hasn't Been Defined
You can't do social media marketing effectively if you don't know whom you're trying to reach! If you're not sure who that is, make it your top priority to find out. Often, you can determine your target by considering what your company sells and examining your current customer base.

Consider the kind of content your audience wants and how you can deliver it to them. Additionally, you need to reach your audience on their preferred social media platforms. While Facebook may have the most users, posting there won't be as effective if your audience primarily uses Instagram.
Mistake #3: Your Presence Lacks a Human Touch
One of the best perks of social media marketing is easy automation. It doesn't take too long to write a post, and you can schedule it to go live even when you're away from your desk. However, customers will grow bored if it feels like they're just interacting with a group of robots.
You still need to engage with your followers on social media. When they make responses to your posts, reply and keep the conversation going! You can also start the conversation by searching for your brand's name on any social media platform.
Never underestimate the power of one-on-one conversations. Studies show that 72% of consumers are only interested in interacting with brands that provide personalized marketing messages. This can be as simple as addressing the consumer by name on social media and saying, "check this out!"
Mistake #4: Analytics Haven't Been Assessed
Social media advertising has been proven effective, but it still needs to be closely monitored. You must follow and track your metrics to determine if your posts are actually getting impressions. How many likes do you have, and how many people have clicked through your ads to visit your website?
Tracking these metrics allows you to address flaws in your campaign as quickly as possible. Even if your posts get lots of attention, they should still be measured to ensure that you stay on the right track. It also gives insights into improving future campaigns on social media and other channels.
Mistake #5: Forgetting to Tailor Content to Each Platform
Each social media platform has its unique interface and can yield different benefits for your brand. However, even in the same target demographic, each platform can have vastly different audiences.

For example, you may be a high-end clothing company with a large percentage of users using both LinkedIn and Instagram. While the business professionals in your audience might use LinkedIn for work, they probably tend to ignore advertisements on those platforms. However, since they use Instagram more in their free time, they're much likelier to interact with your posts.
Mistake #6: Too Much Promotional Content
A company can quickly lose followers if the audience thinks that it only wants to sell itself. Over 36% of consumers are easily annoyed by targeted social media ads.
Remember that your audience follows you to get the full picture of your company, not just your products. They want to know your brand's voice, the people behind your company, and what values your company holds. While some promotion is obviously essential, it shouldn't be the focus of your brand image.
The Greatest Resource for Social Media Strategies is KCTV Marketing
Even highly effective social media advertisements can fail if you don't understand your audience. A content strategy and personalization tactics are important as well! However, this information can be a lot to remember and understand for beginners (or even seasoned marketers).
With a touch of outside expertise, any company can avoid these social media marketing mistakes. A media marketing partner on your team will help enhance any aspect of both new and ongoing social media campaigns.