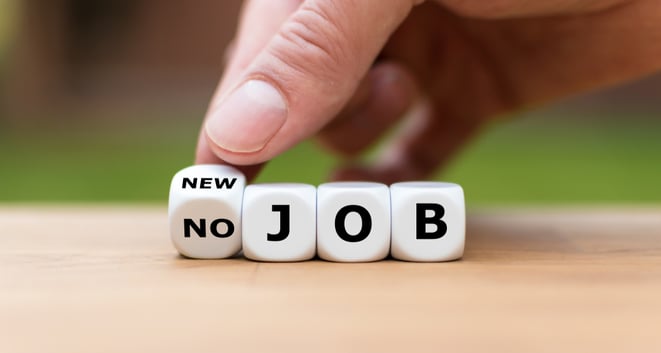 It's become more difficult than ever for many employers to recruit new employees. due to several factors. One of the biggest reasons for this challenge was the spread of the pandemic and the uncertainties around it. Millions of layoffs occurred early on in the pandemic, leading to many unfulfilled job openings. Today, employers are scrambling to fully staff their businesses.
Amid the pandemic "The Great Resignation" began when four million people left jobs in July 2021. By July, there were 10.9 million jobs open. Then, according to data from the U.S. Bureau of Labor Statistics, 4.3 million Americans quit their jobs in August, which translates to around 2.9% of the entire workforce.
With so many job openings available and companies hiring, employers need to get creative with how they recruit employees. One of the best ways to recruit is through Job Connection in Kansas City.
What Is Job Connection?
Job Connection is a segment on KCTV 5 highlighting local jobs in Kansas City. It's a long-running segment that's experienced success since 2006. This segment helps both employers and employees alike, depending on their needs. Whether you're an employer in need of a new hire or a prospective employee who wants to begin a new chapter in their career, Job Connection is here to help.
Job Connection for Employers
Employers who want to fill positions can use Job Connection to create commercials explaining their role and company. This puts your job opening front and center while detailing what your brand is all about.
We can help you set up these commercial spots as soon as you need them, without any further commitment on your end. In the process, you'll get to experience all the benefits of TV exposure. TV advertising helps you stand apart from the many competitors that likely stick to online and print media. They can also reach the particular area you want to target.
Another advantage of Job Connection commercials is that they blend seamlessly within the channel, making them more like news alerts than other types of disjointed content. This means they're attention-grabbing and are likely to ensure that more people watch them all the way through. If people in the area see a job opening through these commercials, they're also likely to recommend your company to friends and family who might not have seen them.
Businesses in all industries are invited to share their job openings on TV through Job Connection. Some of the many brands that have used these spots include T-Mobile, Saint Luke's Community Hospitals, Avis Budget Group, Performance Foodservice, International Paper, and many others across a wide range of industries.
To get even more attention from the public, Gray Kansas City also posts all jobs on social media platforms.
Job Connection for Employees
Job Connection also offers a few key benefits for prospective employees looking for job openings in Kansas City. We understand that job boards can be exhausting and overwhelming, with so many listings and descriptions to sift through to find the right potential position.
Job Connection makes it easier to see the companies that are hiring in Kansas City. With our help, you'll be able to get to know companies via commercials. Through these ads and their complementary social media posts, you'll better understand the company culture and what they're looking for in the ideal employee. This will make the process of seeking employment far simpler and help you find the position that's right for you.
Ultimately, Job Connection helps match the right employers with the right employees, bypassing many of the headaches that can otherwise come with the recruiting process.
Find the Perfect Employees or Positions with Job Connection
In these often difficult times, employers and employees may struggle in an increasingly competitive environment. With so many prospects on both ends, making the right decision is frequently challenging. Job Connection aims to lessen that struggle and make it easier than ever for employers and employees to find the perfect match.
Through high-quality, attention-grabbing commercials and social media listings, employers will be able to extend their reach and engagement while employees find what they need. As a result, both parties involved can overcome The Great Resignation through revamped advertising strategies that work.