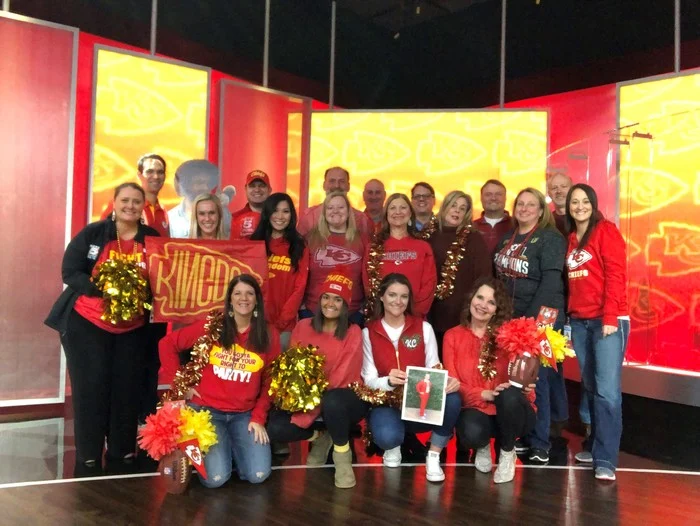 At KCTV5, we offer clients a combination of top-tier customer service and communication to develop cost-effective and unique advertising campaigns. Our experienced consultants work to provide a custom-tailored solution to meet our clients' specific goals. Regardless of your company's size or industry, we have the resources and expertise to give you the results you want. Depending on your requirements, we can help raise brand awareness, increase brand engagement, plan your budget, and more. All of our services are geared toward helping you integrate into the Kansas City community in both Missouri and Kansas to help you connect with these audiences.

Contributing to the Kansas City Community
Our experts understand how important it is for a local business to be an integral part of its community. Based on your target audience, we can connect you with the Kansas City community through various advertising and marketing channels. From popular local TV stations such as KSMO TV and KCTV5 to locally targeted digital marketing efforts on social media and search engines, you'll be able to reach these audiences and boost sales effectively. At the same time, you'll be able to establish your business as a reputable contributor to the community.
Comprehensive Marketing Solutions for Any Business
To help you reach your short- and long-term business goals, we can give you access to numerous platforms for their marketing efforts. Use various assets to your advantage, including digital and TV advertising, email marketing, and OTT ads on streaming services. You can also benefit from unique marketing strategies that use cause and lifestyle marketing to connect you with consumers throughout Kansas City. We'll work to understand your brand, mission, and goals to develop a complete campaign that drives long-term success.
If you would like to get started with a unique custom marketing solution that can meet your marketing and promotional needs, contact KCTV5 today.